About us
Our mission
preventing renal failure after heart surgery
In Pleioflow, we develop and commercialize Innovative solutions for people fighting CardioVascular Disease.
We do it with Passion, Commitment and Dedication for the benefit of patients, Healthcare Systems and our Shareholders.
The problem
ACUTE KIDNEY FAILURE
Acute Kidney Injury (AKI) is often recognized late and can result in morbidity, mortality and increased cost of care.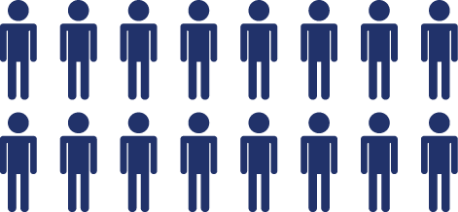 PERCENTAGE OF PATIENTS
DEVELOPING ACUTE RENAL
FAILURE POSTOPERATIVELY
(600,000 AKI PATIENTS)
There Are More Than
2 MILLION PATIENTS
Around The World UNDERGOING
CARDIAC SURGERY
ON AN ANNUAL BASIS
PERCENTAGE OF PATIENTS
PERMANENTLY AFFECTED BY
RENAL FAILURE REQUIRING
LIFE-LONG DIALYSIS
4-6B $/year
TOTAL RENAL FAILURE COSTS ASSOCIATED WITH CARDIAC SURGERY
AVERAGE EXTRA COST OF CARE PER CARDIAC SURGERY AKI PATIENT
EXTRA COST ASSOCIATED WITH END STAGE RENAL FAILURE PER PATIENT
LENGTH OF STAY
HOSPITAL COSTS
RE-ADMISSIONS
2-3 times more
(in less than 30 days)
CHRONIC KIDNEY DISEASE
HOSPITAL MORTALITY
OUR PRODUCTS
THE SOLUTION PLEIOFLOW-RF
Pleioflow-RF is a percutaneous Flow Assist Device incorporating an Innovative, Advanced and Patented Technology. The Device is capable of augmenting the flow and pressure in any desired region of the Descending and Abdominal Aorta, likely increasing renal/mesenteric perfusion during Cardiopulmonary By Pass (CPB), and/or after myocardial Infarction (MI), thus possibly preventing Renal failure in both Cardiac Surgery and post-MI patients (in Clinical trials)
CHARACTERISTICS
Easy to use
Innovative and simple design
Old proven principle
Low Profile
Affordable, likely excellent clinical value for money
OUR PRODUCTS
THE SOLUTION PLEIOFLOW-HF
Pleioflow-HF is a minimally invasive blood flow assist device of a disruptive, innovative and patented technology featuring a self-expanding percutaneous catheter-mounted flow assist segment
CHARACTERISTICS
Easy to use
Innovative and simple design
Old proven principle
Low Profile
Affordable, likely excellent clinical value for money
easy to use &
Cost effective device